Bonitall Plywood Bathroom Vanity
Sleek and sophisticated and minimalistic, the design of the this vanity adds a sleek look. The metal framing and plywood shelving create an open view allowing for the appearance of an expanded installation. Space saving elements in the design supply increased area for storage while granting a modern stylized composition.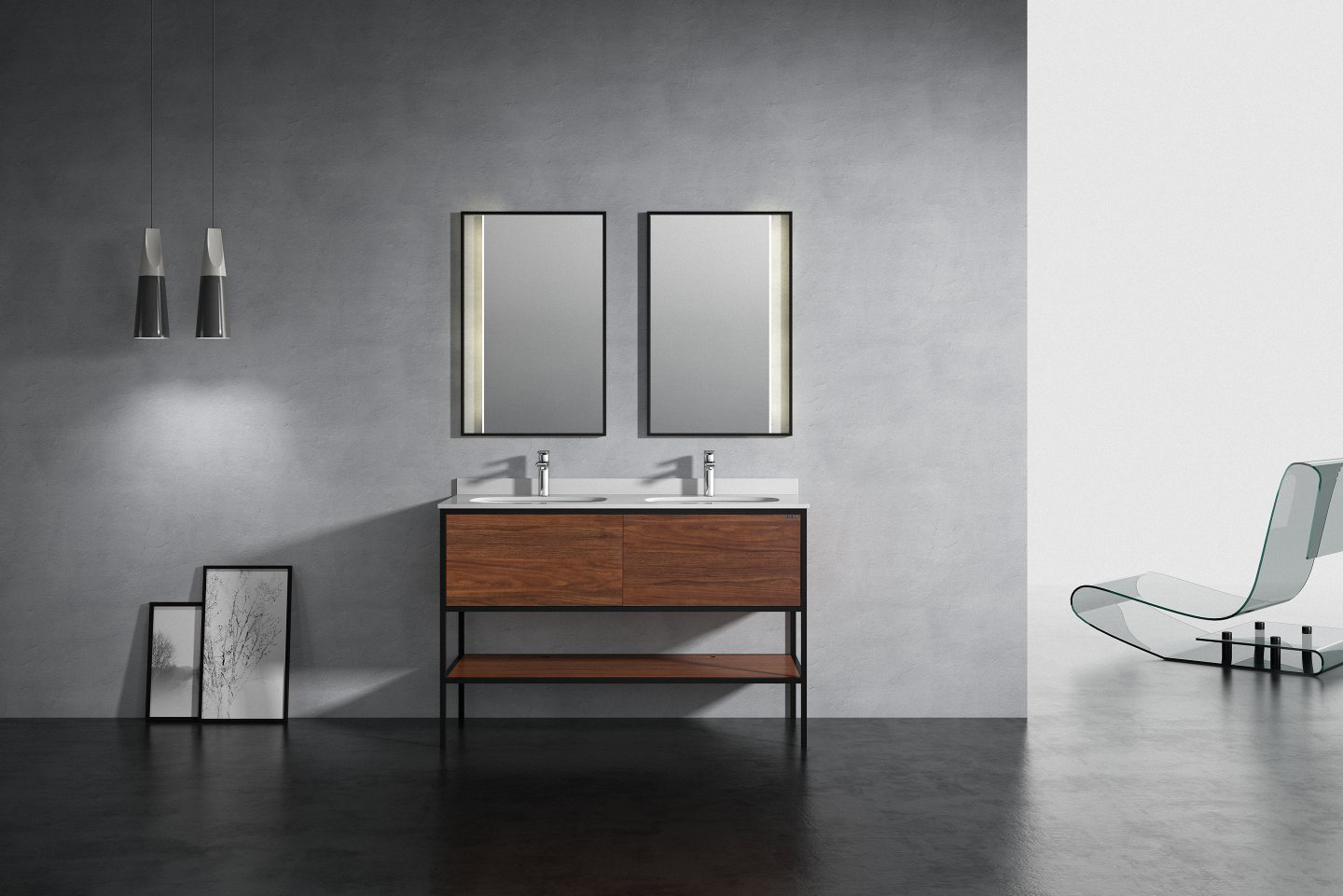 Mainly used in hotel, hometown, farmhouse, villa, apartment.
Specification